THIS LOOSE, LACY TOP SHOWS how the concept of "graphic" can be interpreted through texture as well as color. The openwork chevron patterning makes this a beautiful layering piece for any time of year. The top is meant to be worn with a lot of positive ease for an unfussy look. An i-cord tie a few inches below the waist gives this top an elegant, feminine touch and accentuates the beautiful drape and sheen of the light, lacy fabric. The neck is edged with a simple rolled hem for a soft, easy finish. The lace is surprisingly fun and easy to knit, and will keep you always wanting to knit just a little more.
Tie It Up The tie is optional, and in fact this top looks great when worn without it. But since we are creative creatures, why not have some fun? As an alternative to the i-cord tie, you can use a double-sided satin ribbon, or a twisted metallic cord, or a rustic looking twill tape finished with several large wooden beads at the ends. Working the i-cord in a contrasting color of the same yarn is another creative idea. If you choose to use a contrasting color of yarn, a nice touch is to use that same yarn to work the garter
stitch edging at the bottom and the neck edging.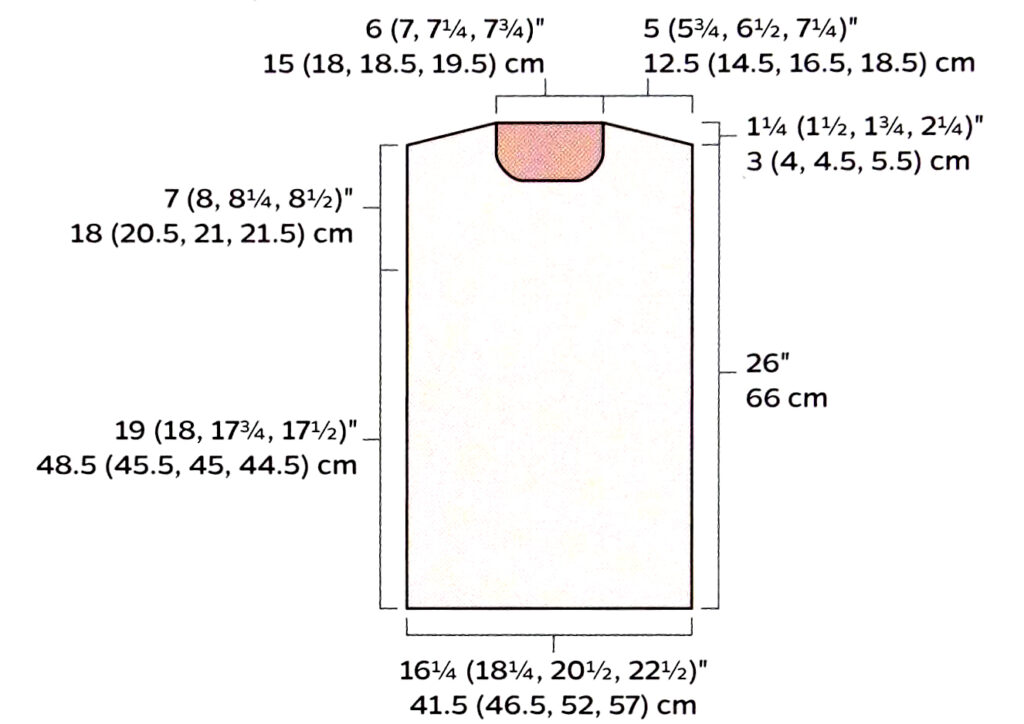 [signinlocker id="5626″]
[/signinlocker]